---
FREE COURSE: Predictable Revenue Pipedrive CRM Mastery
Shop Hacker
#Trending
Smart Buy
Fast Shipping
Secure Payment
FREE COURSE: Predictable Revenue Pipedrive CRM Mastery
Hours of Content: 5
About
This course was developed exclusively in coordination with the Pipedrive and Predictable Revenue teams. The goal of the course is to accelerate your journey on the road to becoming a world-class sales professional. In today's sales environment the epic sales reps are tech nerds and sales nerds. These rockstar salespeople understand the sales tech but also understand the best-in-class sales frameworks.
This course is designed for:
Current Pipedrive users
Future Pipedrive users
Predictable Revenue fans
Sales Nerds
Sales Rookies
I made this course. My name is Matt Smith. I used Pipedrive & the Predictable Revenue methodologies to help my startup go from $0 to $30M/YR in sales in just a few years. Aaron Ross is both a friend and a mentor.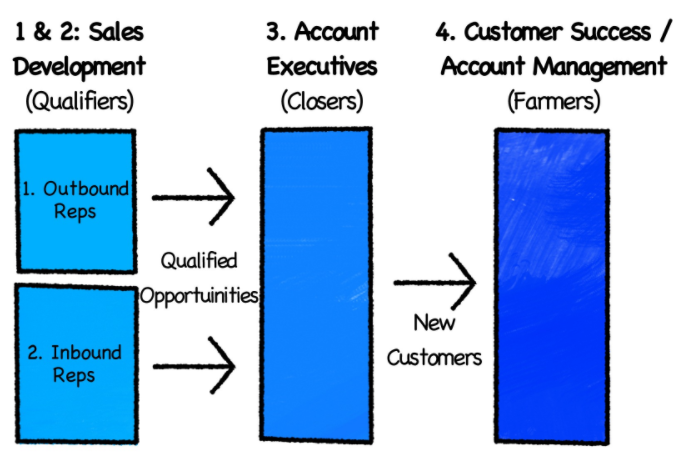 The course is broken down into 4 central components.
Pipedrive

How does Pipedrive work?
What are the best practices?
How should I use Pipedrive if I run a Predictable Revenue team?
How should I use Pipedrive if I am a 1-man sales team?
How do I combine sales hacking activities like lead scraping with Pipedrive?
What 3rd party apps work well with Pipedrive?
What data should I be looking at in Pipedrive to monitor my sales metrics?
Predictable Revenue

What is Predictable Revenue?
What are the Predictable Revenue metrics I should be monitoring?
What are the central Predictable Revenue teachings?
What type of emails should I be using when executing a Predictable Revenue system?
What key terms used in Predictable Revenue that I can use to sound smart?
Lead Generation

How do I scrape for leads?
Where should I be scraping?
How do I find emails for Free?
What 3rd party tools can I use for lead generation?
How do I get more leads?
What are good metrics around leads?
Sales Hacking

What are today's sales hackers in the trenches doing that I am not?
What type of outreach cadence should I be using to connect with my prospects?
What are the key sales books I should read? What are the general ideas found in these books?
How do I manage my pipeline?
What are the key metrics I should be using?
How do I manage a sales team?
Explode your qualified leads.
Close ton deals.
And let me know how I can help.
Cheers,
Matt
What You Get
41 video lectures
5 hours of PipeDrive and sales training
Find Free e-commerce online small business education at Midwest2u.com. Compare our free to other courses like Clickbank, Clickbank for beginners, Robbie Blanchard, Top Facebook Marketing, Commission Hero, John Crestani, email marketing, affiliate marketing, and more.  See lots of ebooks, eLearning tools and other resources for the digital entrepreneur and digital nomad. Additional professional non-marketing subjects are available. Take the steps to improve your education and skills to work from home, find remote work,  or open an eCommerce online small business.  
These learning manuals are a blueprint and are not guaranteeing profit, result or a new job or career.  This is a digital download.
Check out the rest of our store for other great products!